Welcome and thank you for visiting. Look around. If you can appreciate what we do please consider Giving A Donation.  As a charity It is very much needed. Here Christians can become strong in their faith, and go on to bring souls to the Cross who in turn will do the same. We equip Christians with the knowledge of God's Word; We help them to 'put on their armor' and become prepared to serve. If you can Volunteer your time to furthering the Gospel please email us at [email protected]. We struggle against the world each day in an attempt to get the Word out. We can always use financial and operational help.
Ministry Ordination Program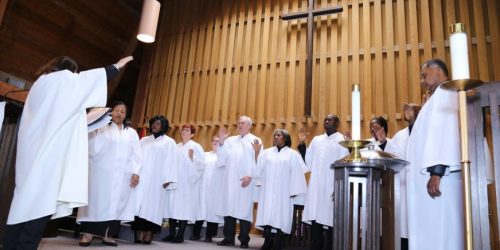 Become An Ordained Minister
A condensed 10-month Program for those who have a sincere calling to the ministry of Jesus Christ and require legal ordination credentials. For a period of 10 months students will complete online Theological study coupled with scheduled practical Workshops & Seminars, under the supervision of experienced and active Christian Clergy. Upon successful completion and examination public ordination as a Christian minister will be awarded.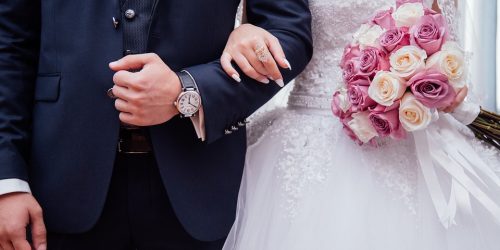 Perform Marriage In Ontario

York St. Peter's sponsors ordained Clergy that wish to perform Christian Marriage in Ontario. This one day Workshop is proceeded by one week of online study. Upon successful completion you will be offered membership with York St. Peter's which will include government sponsorship for you to perform marriage in Ontario. York St. Peter's also sponsors to receive temporary Registration to perform a one-time wedding in Ontario. For Ordained Clergy only.
BEYOND GENESIS
* Free  10 Week  Bible Discovery Programs
This course is for those who have a sincere desire to learn what the Bible is all about, but just seem to struggle with the Scriptures. Many have tried to read the Bible numerous times only to be discouraged over the amount of pages, confused at the ancient language, tripped up by the unbelievable, and caught up in the distractions of this world. This Program will help you to finally get 'Beyond Genesis'. Delivered by videoconference each week. 
6 Month Certificate Program
INVESTIGATE! 
Dive Deeper Into Each Book Of The Bible
Pre-requisite: Beyond Genesis or Beginner Bible knowledge
Dive deeper into each book of the Bible for more details. This 6-month seminary-level study requires home-based study and one written discussion per week (suitable for busy schedules).  By the end of this study, you will have a wonderful understanding of the Bible as well as gain significant spiritual growth and, a certificate. You can do this!
Free Bible Courses
Free Personal Studies & Bible Curriculum
(great for groups, missions, outreach ministries)
We carry the Harvest Time International Courses here. These courses are free and can be viewed and downloaded at no charge. They provide comprehensive and thorough Biblical teaching for those who struggle with the scriptures. There are sections with further study, including questions and answers. These courses are a blessing for individuals, small ministries, study groups, missions and schools.
Help Support Our Sponsored Cuban Ministry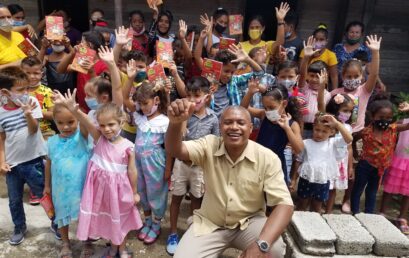 Coming Soon
Keep checking to see how you can help
Loaves & Fishes 
Donate Items To Toronto's Needy Families
Donors may purchase discounted items from our shop. They will be distributed on pre-scheduled dates. We need food items, clothing and other basic necessities for hygienic and self-help purposes for all seasons of the year, especially during the harsh winter months. We aim to assist the homeless and needy families with children. With your help we can make a difference for others. Contact us for our next distribution date.
Ask a Biblical question and one of our Pastors will give an answer or point you in the right direction. (this is a moderated forum)
Discover Your
Spiritual Gifts.
This survey will help to determine the area of ministry are you best suited for based on your spiritual gifts?
A Thorough & Enjoyable Experience
My initial and follow up contacts with YSPEO came about in my God-directed pursuit of an organization that would offer training and accreditation to perform Christian marriages in Ontario. It soon became apparent that I need look no further. The YSPEO's online portion of the training comprehensively covered the foundational knowledge about marriage from a Read more "A Thorough & Enjoyable Experience"
G. Denniss - Ordained Clergy
A Great Blessing!
One of the greatest blessings in my life is to know that York St. Peters Evangelistic Organization is one that I am so honored to be a part of. The excellence of the courses, the professionalism from the way the school is run has passed my expectations of this Organization. It is always a blessing for Read more "A Great Blessing!"
Anonymous
Biblical Insights
The YSPEO Ministry Ordination Program offered me Biblical insights and training to allow me to start my own ministry, centered on a personal relationship with Jesus Christ. The hands-on workshops, combined with the on-line studies allowed me to work at my own pace. I was pleasantly surprised by how deeply my own faith grew through Read more "Biblical Insights"
M. Scott - Ordained Minister/Former Student
[dflip id="25425" ][/dflip]