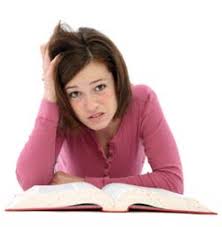 Whether you want to embrace it or debate it,
you have to know what the Bible's about....
Find Out For Yourself!
GENESIS TO REVELATION


Wednesday, November 10, 2021

*IT'S  ONLINE AND IT'S FREE! *     

Wednesday nights at 7 pm for 10 weeks 

Beyond Genesis is for those who struggle with the Scriptures and just can't ever seem to get past Genesis. By the end of this course, you will be familiar with each section and book of the Bible, you will know where to find those books, who wrote them, their main characters,  their meanings, but most importantly you will learn what the entire Bible message is all about. With the addition of Christian apologetics and end-time prophecy, you will have a good understanding of Bible's big picture. You will understand why after thousands of years, educated and intelligent individuals still believe and trust in God. 

Most are usually surprised to find their understanding was not altogether right, and God's Word is much simpler than they thought.

 
Cost: Nothing. It's FREE
Do I have to be a Christian to take this Program?
No. Many have an interest in knowing what the Bible message is all about. They may wish to understand it, discuss it, embrace it or debate it. For either case, they need to have an understanding of its contents.
When are meetings held?
Meetings are online and our first will be held on the evening of November 10, 2021. It will be a Meet & Greet and will also get you started with Genesis.
Does this replace reading the entire Bible in detail?
No. This course serves to give you the 'Big Picture'. You will learn straight from the Bible, dispelling any myths or untruths you may have heard about it in the past.  Once you know what it's all about, it's up to you to dig into the scriptures deeper. Upon completion, you will clearly know the purpose, meaning and teachings of the Bible.
Will I be pressured to convert?
Not at all. This is merely a study of the entire Bible for all who are interested in knowing about it. If you feel moved to follow what you have learned it is your decision. If you are satisfied to finally know what it's about and want to move on that is your decision too.  
Do I Need To Buy Anything?
No. We will provide all materials to you. Your workbooks may be sent by mail or by email.
What do I Need To Do?
Just show up each week. You will have a weekly Bible-based reading assigned. We will meet by video conference once per week to discuss it and move on to the next reading.
How do I sign up?
Scroll up and click on 'Click HERE to enroll' or  go to https://yorkstpeters.ca/beyond-genesis/ and enroll.