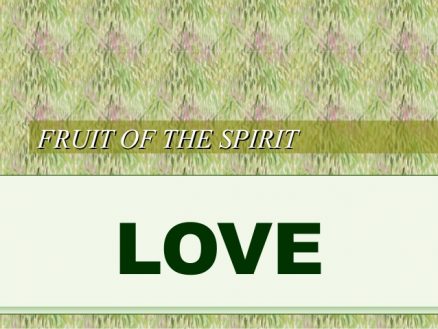 Resa's Manifest on Love
* New Learning Series*
Part 1  WHAT ABOUT LOVE?
Snowy, rainy, windy, frigid February has arrived. Rodent weather forecasters have made their predictions for an early spring. I'm not one to rely on Willy's predictions, but I must say I'm (tentatively) looking forward to coming out of hibernation sooner rather than later!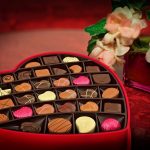 February, the month dedicated to Love. Valentines cupids, hearts, roses, and chocolates abound. But, what about love? The refrains of"peace on earth and goodwill to man" that we sang about in December seems to be just a distant fading memory.
What about love?
The world would define the word as "really liking" something or somebody. The Bible, however, defines it as a verb — it is a word which denotes actions—not feelings.
Love is one of the attributes of the Fruit of the Spirit. Holy Spirit who gives every born-again believer a wonderful gift containing several characteristics of a Christ-like nature. These "supernatural" characteristics are developed by spending one-to-one time in that secret place with our Creator.
Love, according to Jesus, is the most important of all the commandments: "Teacher, which command in God's Law is the most important?" and Jesus said, 'Love the Lord your God with all your passion and prayer and intelligence.' This is the most important, the first on any list. But there is a second to set alongside it: 'Love others as well as you love yourself.' These two commands are pegs; everything in God's Law and the Prophets hangs from them. "(Matthew 22:36-40 MSG)
Therefore, I think this particular characteristic of the Fruit of the Spirit is worthy of looking at, studying, and learning how to reflect God's love to a world full of hurt and pain.
While studying and "chewing" on just how important love is, I have found there is so much to discuss. I have decided to go really deep and write about love for the next two issues of our newsletter.
For this first installment in "Resa's Manifest on Love", I would like to examine the love relationship as commanded by God. Perhaps, as I pour out and confess the pitfalls, mountains and valleys I have traversed during my quest to learn about God's love, you may recognize yourself and your own journey.
In the well-known 13th chapter of 1 Corinthians, Paul reminded the early church (and you and me) about the importance of doing ALL actions with love. If our motivation is not one of love, it is of little or no value. David, the great worshiper and lover of God, tells the reader that this supernatural love originates from God. The Lord looks down in love, bending over heaven's balcony, looking over all of Adam's sons and daughters. He's looking to see if there is anyone who acts wisely, any who are searching for Him and wanting to please Him.(Psalm 14:2 TPT)
In Matthew 5:43-48, we are commanded to love the unlovable, the unwashed, those who hurt us and/or our fiercest enemy.
Hard to do? In our own strength, impossible to do!
So, how does one grow and develop this amazing supernatural love?
I have found through much trial and error (and gritted teeth), that there is only one way to learn how to love. That is by abiding in the One Who personifies Love. The more time we spend in His presence, seeking His face—instead of our own agendas—the more we learn His ways. As we soak in His love, we begin to grow more like Him and less like a self-centered sinner. We begin to see others through His eyes. What breaks His heart begins to shatter our hearts. As our Spirit Man soaks up the Father's love, we begin to change. Our craving for validation, other's approval, or the spotlight of attention begins to give way to wanting to please God by putting our love into action. To "do unto others as we would have done unto us." Our actions, therefore, are motivated by love.
So then, what is love?
It is the inner transformation of my Spirit Man becoming more Christ-like. This incredible transformation can only occur by spending time with God. As we abide in Him, we become restored, rejuvenated, and revitalized. We change from the inside out. We begin to understand what real love is.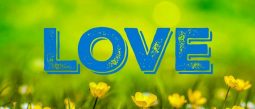 Love isn't found in a Hallmark card, paper hearts or cute little cupids. Some may argue that love can certainly be found in a box of chocolates! Jesting aside, love can only found in the close, intimate relationship with the Creator of Love. Then, and only then, can we begin to reflect and pour out His love and compassion to a hurting world who are looking for love in all the wrong places.
More on love next month…Till we meet again…Go soak in the glorious radiance of your loving Father.
He is waiting for you, His beloved!