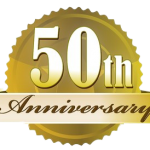 Go ye therefore, and teach all nations, baptizing them in the name of the Father, and of the Son, and of the Holy Ghost: Teaching them to observe all things whatsoever I have commanded you: and, lo, I am with you always, even unto the end of the world. Amen. Jesus intends for this command not […]

Read More »
Discover your spiritual gifts.
What are my spiritual gifts? Take this survey.
A Thorough & Enjoyable Experience
My initial and follow up contacts with YSPEO came about in my God-directed pursuit of an organization that would offer training and accreditation to perform… Read more "A Thorough & Enjoyable Experience"
G. Denniss - Ordained Clergy
Garden Press Milestone Celebrations - Muskoka
All gifts over $20 will receive a tax deductible receipt and a sincere Thank You!
We really hope you had a chance to take a look around and see what we do. We have some really exciting Programs coming up in 2018 that are sure to unite, invite and instruct all who have an ear to hear the Gospel, not only in Canada but in areas of the world that need God's intervention.
Your generous donation will certainly help us to carry out these objectives.